You can use these graphics as training visuals to demonstrate wildland firefighter best practices and to reinforce important safety messages. You can also use them on your social media channels as safety reminders. Download the NWCG graphics
The 10 and 18 provide wildland firefighters with a common foundational tenet to safely engage wildfire. They are referenced in the NWCG's Incident Response Pocket Guide, PMS 461, and introduced on the very first day of training to new wildland firefighters in S-130, Firefighter Training. The 10 and 18 are also a part of continuing education for firefighters as they advance in their careers.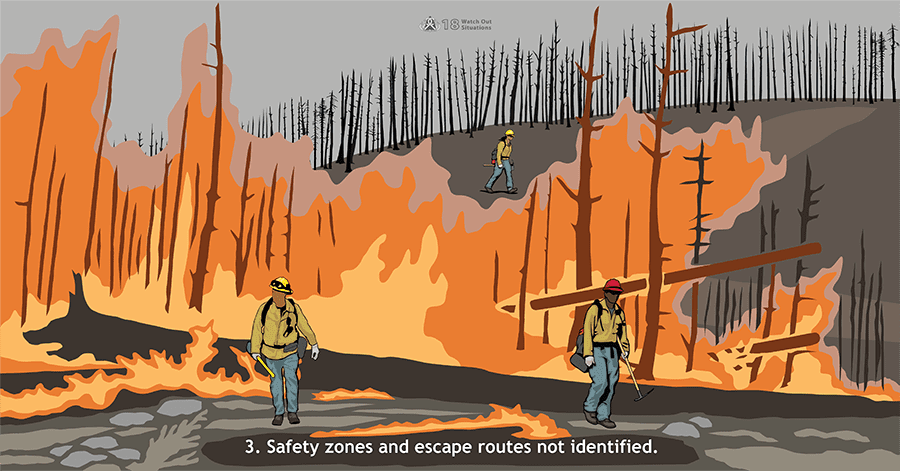 NWCG's new poster and art can be used for training, safety messages, social media and more.
A poster containing the graphics is available for order from the NWCG catalog (stock number 002638) to place in the station or headquarters as a constant reminder. "A visual representation of the 10 and 18 creates a lasting impression on firefighters and resonates based on personal experience," said NWCG Program Manager, Steve Shaw. "Our hope is the new graphics continue this foundation for all wildland firefighters for many generations to come."
Explore more articles:
Featured articles