Did you know that more than 30 million adults in the United States can't read, write or do basic math above a third-grade level? Besides literacy challenges, many cities have hundreds of languages and dialects spoken in their communities.
How do we effectively deliver fire safety messages to people who speak different languages and come from diverse cultural backgrounds?
Try pictographs
In 2017, staff at the U.S. Fire Administration (USFA) wrestled with this question. Fire departments were requesting translations of materials in hundreds of languages. Many times, the translations provided were not helpful because the translation was not understood by the intended audience. They spoke a different dialect.
Through focus groups on other projects, USFA found that people were not taking the time to read flyers and other printed information. They would look at the picture in an advertisement and assume they understood what the ad was about. We knew there had to be another way to get the important safety messages to the people who needed them.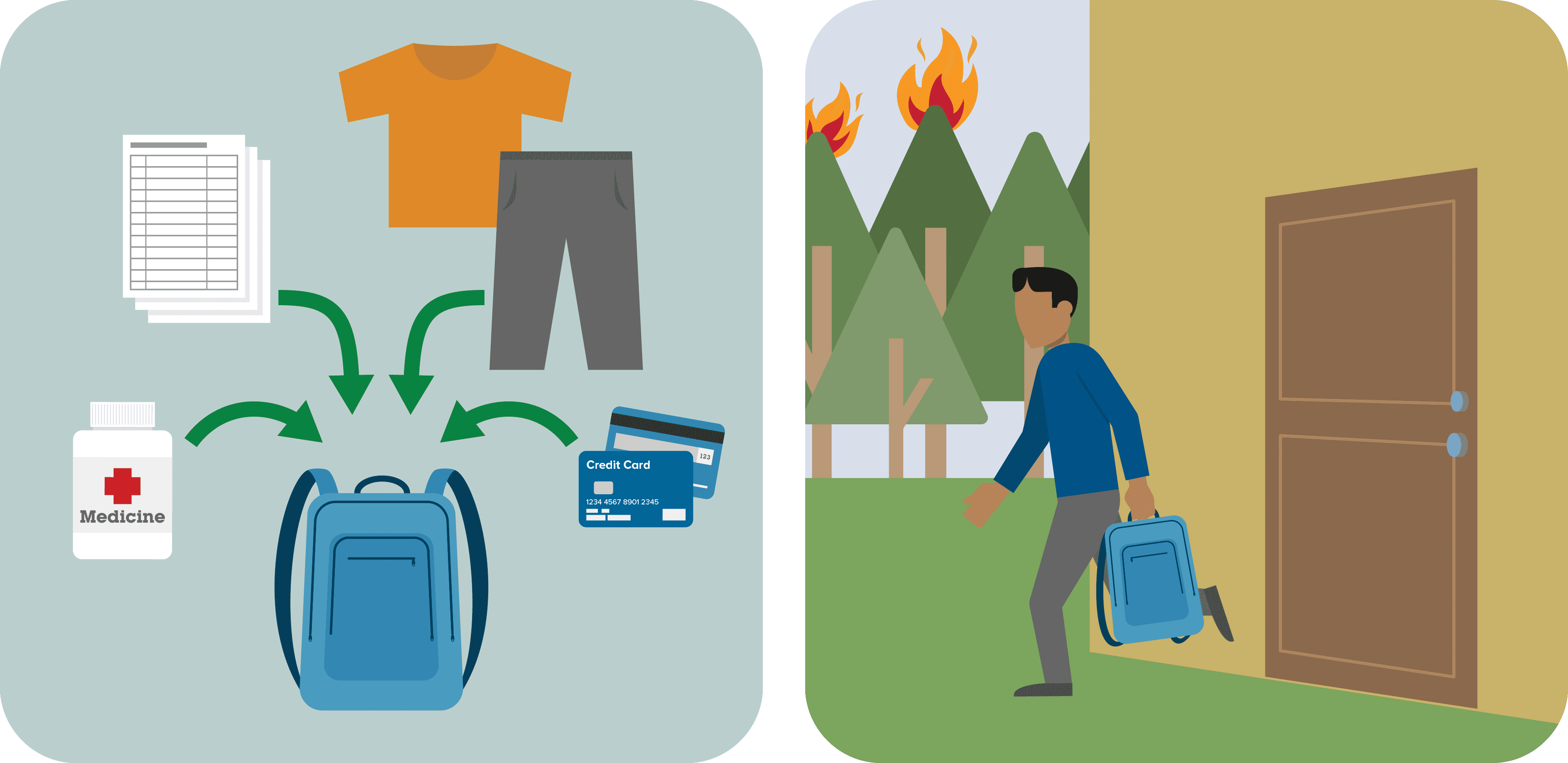 This wildfire safety pictograph encourages viewers to have prepacked kits with essentials such as medicine, family records, credit cards and a change of clothing. View pictograph collection
We started with the most important messages about smoke alarms and home fire escape plans, distilling the messages to the essential elements. These elements were depicted pictorially and refined several times through consultation with fire and life safety educators across the country. Finally, we decided to test them with our intended audience.
Once the first round of testing was completed, we adjusted the pictographs based on the findings and retested with a smaller group that had the same demographics as the first.

This pictograph illustrates how to practice a home fire drill. View pictograph collection
Testing results
Pictographs can help overcome literacy barriers by communicating messages with pictures.
They can be used successfully to educate people we may not have been able to reach in the past.
Pictographs are helpful in reiterating messages provided by a native speaker or posted on social media.
USFA pictographs have been well received by fire departments. Recently, the Massachusetts Department of Fire Services used pictographs to update their Fire Safety for Newcomers publication. The pictographs complemented translations of important fire safety messages.
The pictograph collection
There are currently 110 pictographs under 18 topic areas available for your use. We began with fire safety messages but have expanded our collection to include life safety issues such as stop the bleed, bike safety and boat safety. Animations for some pictographs are also available for your use on digital platforms.
Pictographs are easy to use
Pictographs can be used in educational outreach materials such as flyers, posters, banners and door-hangers. Available templates will assist organizations in creating materials. A how-to video helps you to use the templates.
Pool safety pictograph animation
https://www.youtube.com/embed/mzx-0X3d0sw
We invite you to
use our pictographs
to educate those in your community who you haven't been able to reach in the past with important fire and life safety messages.
Explore more articles:
Featured articles