Fire prevention and safety pictographs
Did you know that more than 30 million adults in the U.S. can't read, write or do basic math above a third-grade level? Besides the literacy barriers, many cities have a wide range of languages spoken in their communities. How do we effectively deliver fire safety messages to people in any language and from diverse cultural backgrounds?
Pictographs can help overcome literacy barriers by communicating messages with pictures. These pictographs will help you to communicate fire safety messages to high-risk populations. Each was tested nationally with people who have low literacy, as well as those who speak Chinese, Hindi and Spanish — the nation's largest immigrant groups.
How to use pictographs
Present (view online or download) images contained in each pictograph to your audience in the order shown. This is the order that was tested for comprehension.
You can use these pictographs in educational outreach materials such as flyers, posters and banners. We also encourage you to share them on social media. Individual images in each pictograph are provided for you to download and use for any other outreach needs you may have.
Select a category below
Pictograph templates
Use these templates to customize pictograph outreach materials for your community and brand them with your organization's information.
Instructions
Download a pictograph sequence or individual images that you would like to use.
Download a template and open it.
Title your material.
Select an image icon and follow the directions to add an image.
Customize your material at the bottom with your organization's logo and website, email or social media address.
Templates
Flyer
Add up to six images on this 8.5" x 11" flyer.
Poster
Add up to six images on this 11" x 17" poster.
Horizontal banner
Add an entire pictograph sequence on the 72" x 24" banner.
Vertical banner
Add up to six images on this 24" x 36" banner.
Door hanger
Add up to three images on this 5" x 12" hanger.
Door hanger
Add four to six images on this 5" x 12" hanger.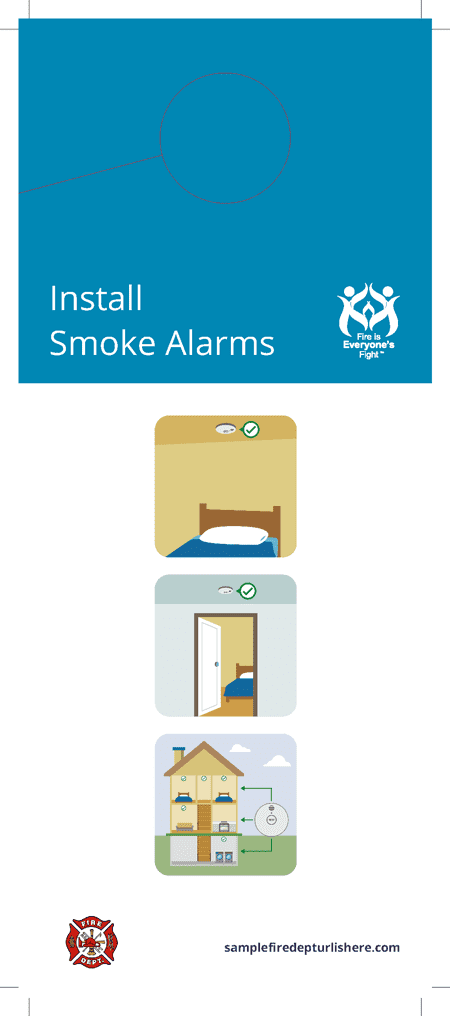 Sample door hanger template with pictographs, title and branding added