Join U.S. Fire Administration (USFA) subject matter experts, including Fire Administrator Dr. Lori Moore-Merrell, as we participate in discussions on, and provide resources for, challenges related to wildland fire.
USFA presenters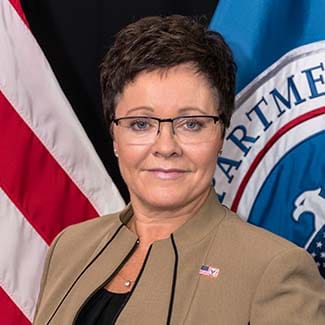 Dr. Lori Moore-Merrell
U.S. Fire Administrator
Dr. Moore-Merrell will speak at the opening session on Tuesday, March 28, from 3 to 4:30 p.m. about the collective efforts necessary to make Americans aware of the dangers posed by the WUI. She will also participate on the Wildland Fire Mitigation and Management Commission panel, scheduled for Wednesday, March 29, from 1:30 to 3 p.m.
Aitor Bidaburu
Fire Program Specialist
On Wednesday, March 29, from 4:30 to 5:30 p.m., Aitor and other National Multi-Agency Coordinating group members will discuss challenges and issues facing the interagency wildfire community during high tempo wildfire seasons.
USFA resources
Stop by our booth to find out how you can get a copy!