Explore these resources that will help you to prepare more effectively for response to wildland urban interface (WUI) fires.
Featured courses
Firefighter Training
(NWCG S-130)
Human Factors in the Wildland Fire Service
(NWCG L-180)
Introduction to Wildland Fire Behavior
(NWCG S-190)
Through these free, online self-study courses, you will learn foundational wildland firefighter and decision-making skills, how wildfire starts and spreads, and to recognize hazardous situations.
Current Events and Issues
Beautiful graphics from the National Wildfire Coordinating Group that depict the 10 Standard Firefighting Orders and the 18 Watch Out Situations are now available for free download.
Post these graphics in your station for a safer wildfire response!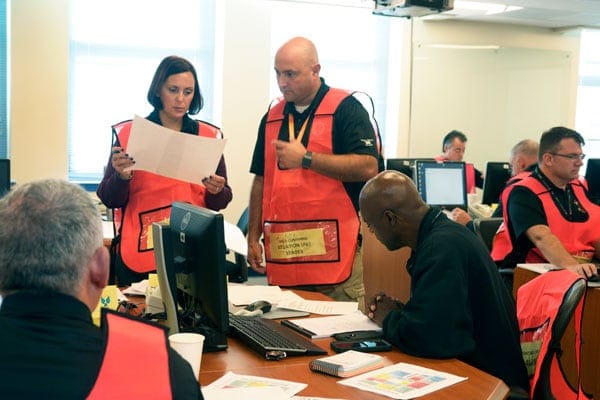 National Fire Academy
National Fire Academy courses will provide you with the ability to create and sustain a fire-adapted community. Land-use planning, code adoption and evacuation planning are covered.
We also offer courses for structural firefighters on wildland fire behavior, foundational wildland firefighting skills, and command and control.
National Wildfire Coordinating Group
These courses support position performance for personnel mobilized to wildland fires and other all-hazard incidents.
Wildland Fire Lessons Learned Center
Wildland fire education programs, TED-Ed videos detailing lessons learned, and a searchable database of incident reviews containing recommendations.