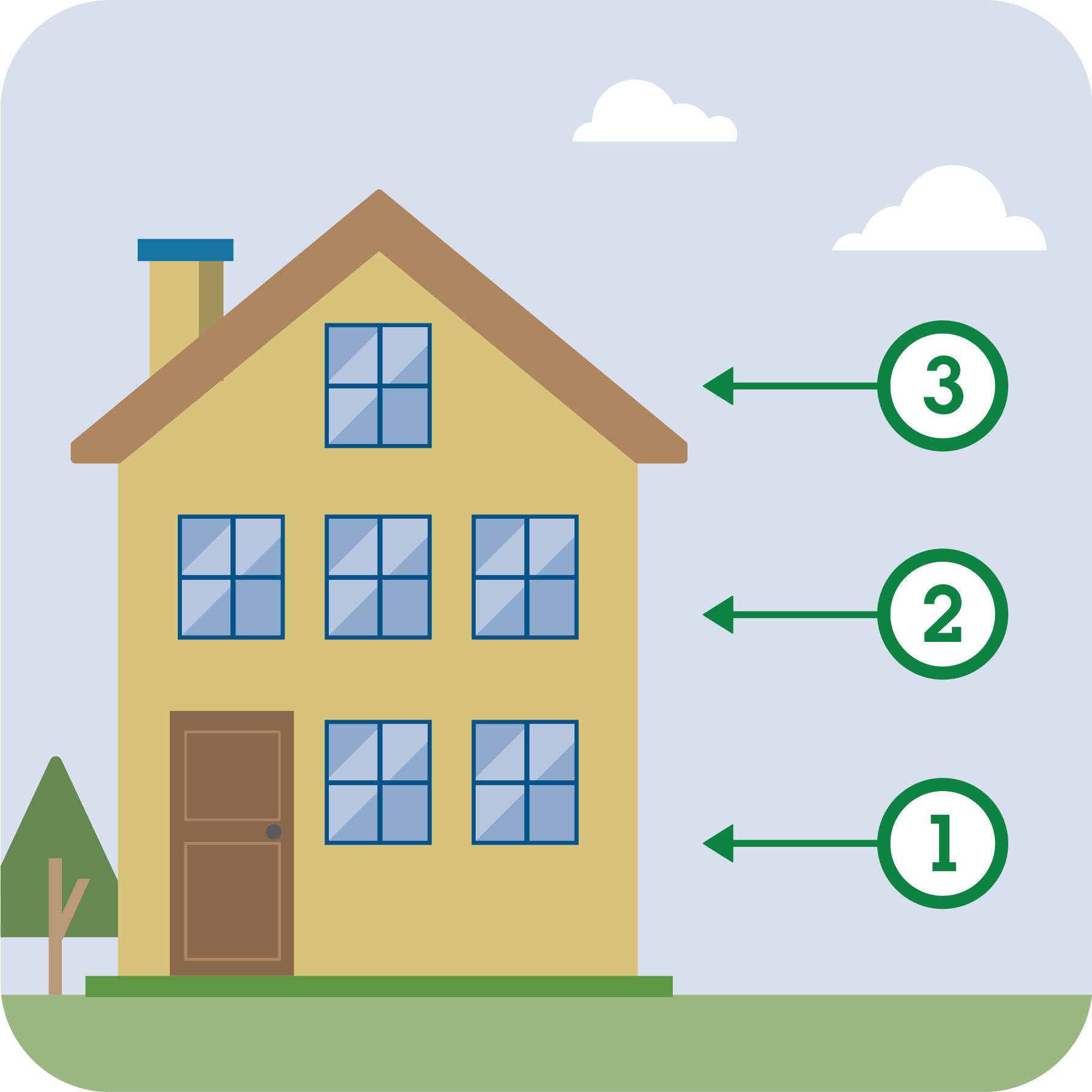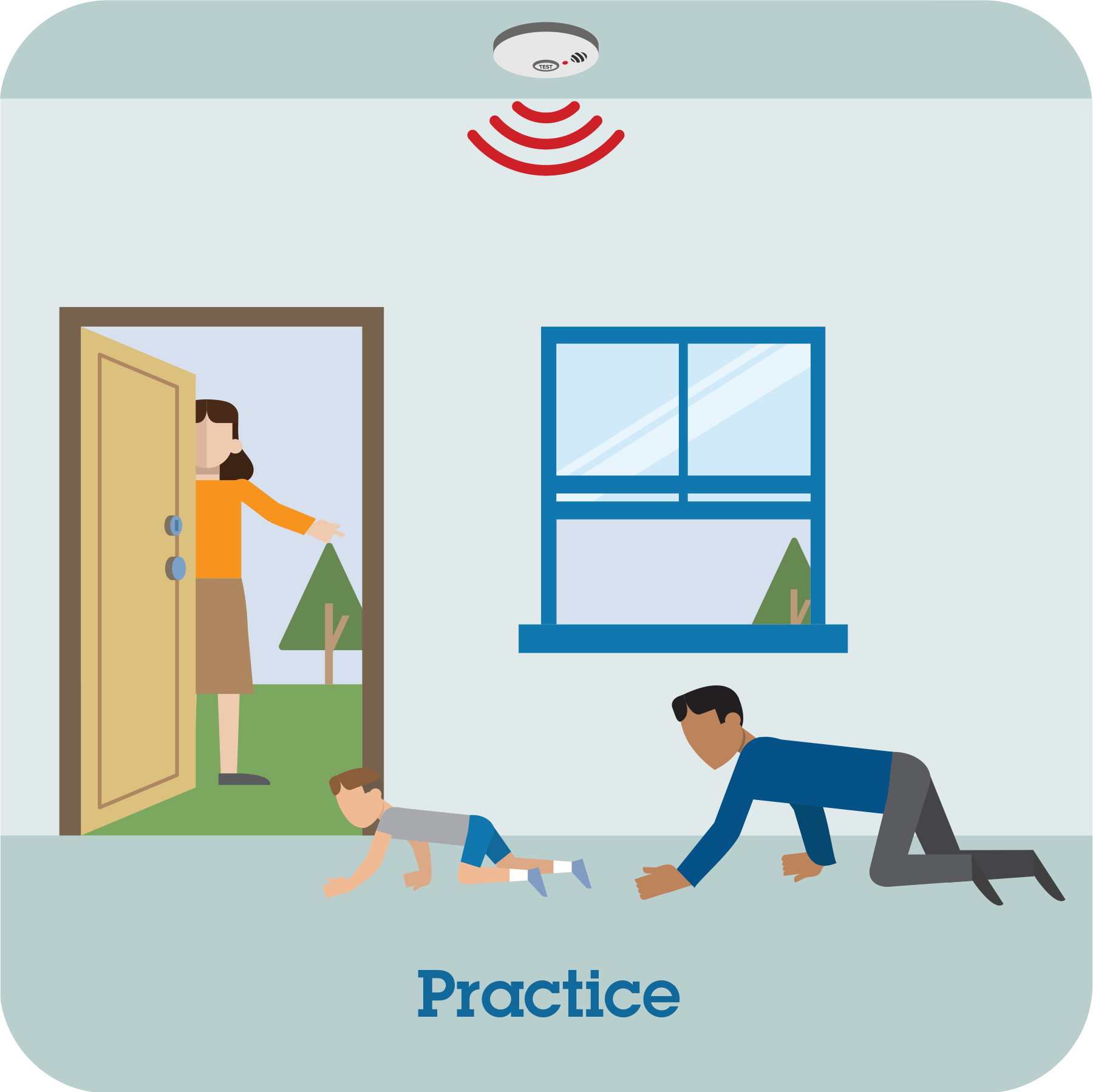 Download images
The images are displayed in the order in which they were tested for comprehension.

---
Animation
Share the animation of this pictograph on your website and social media channels along with this message:
Make a home escape plan. Draw a map of each level of your home. Show all doors and windows. Go to each room and point to the two ways out. Practice the plan with everyone in your household.