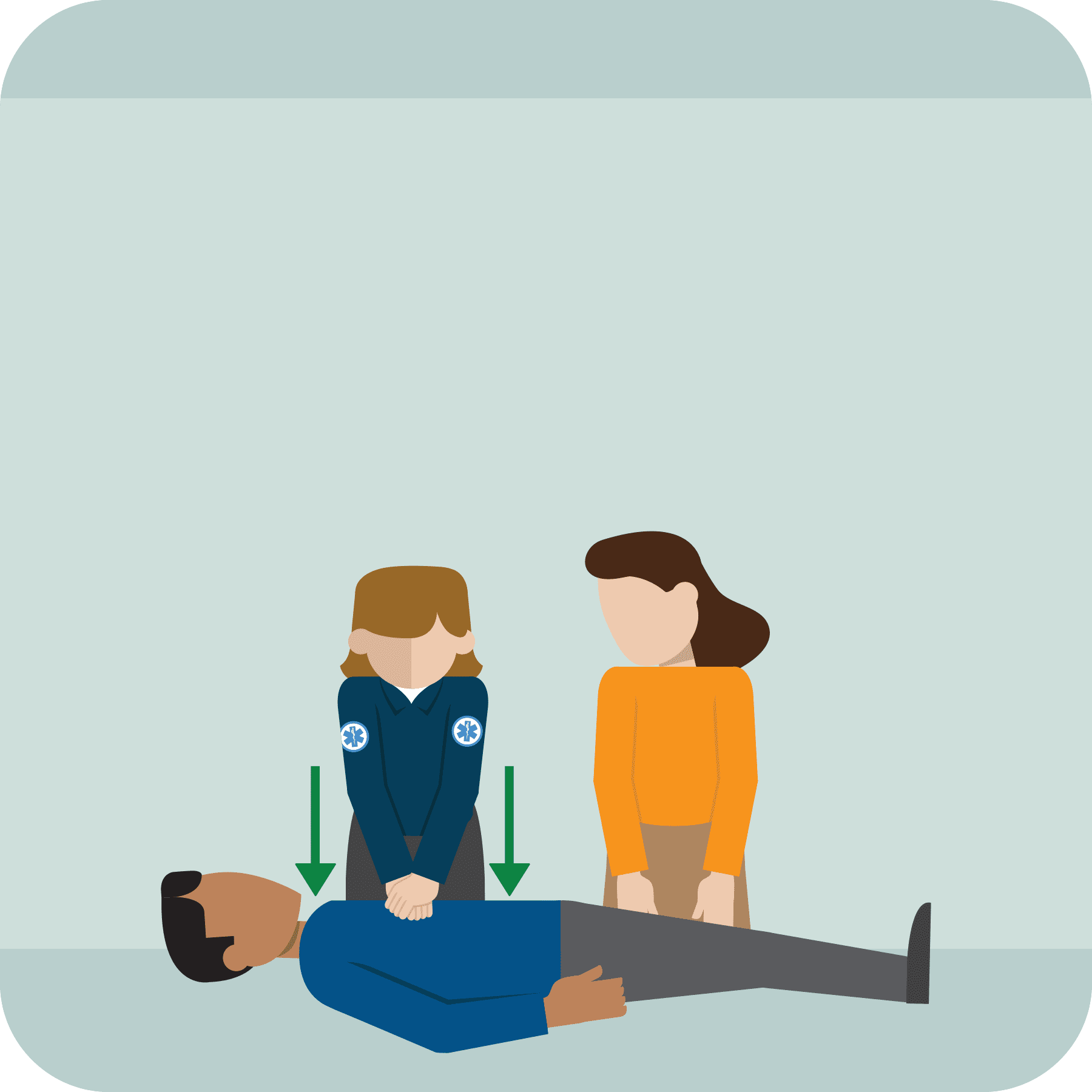 Download images
The images are displayed in the order in which they were tested for comprehension.
---
Animation
Share the animation of this pictograph on your website and social media channels along with this message:
If you see someone who is not breathing or doesn't have a pulse, call 911. Clasp hands. Push hard and fast in the center of the chest until medical personnel arrive.