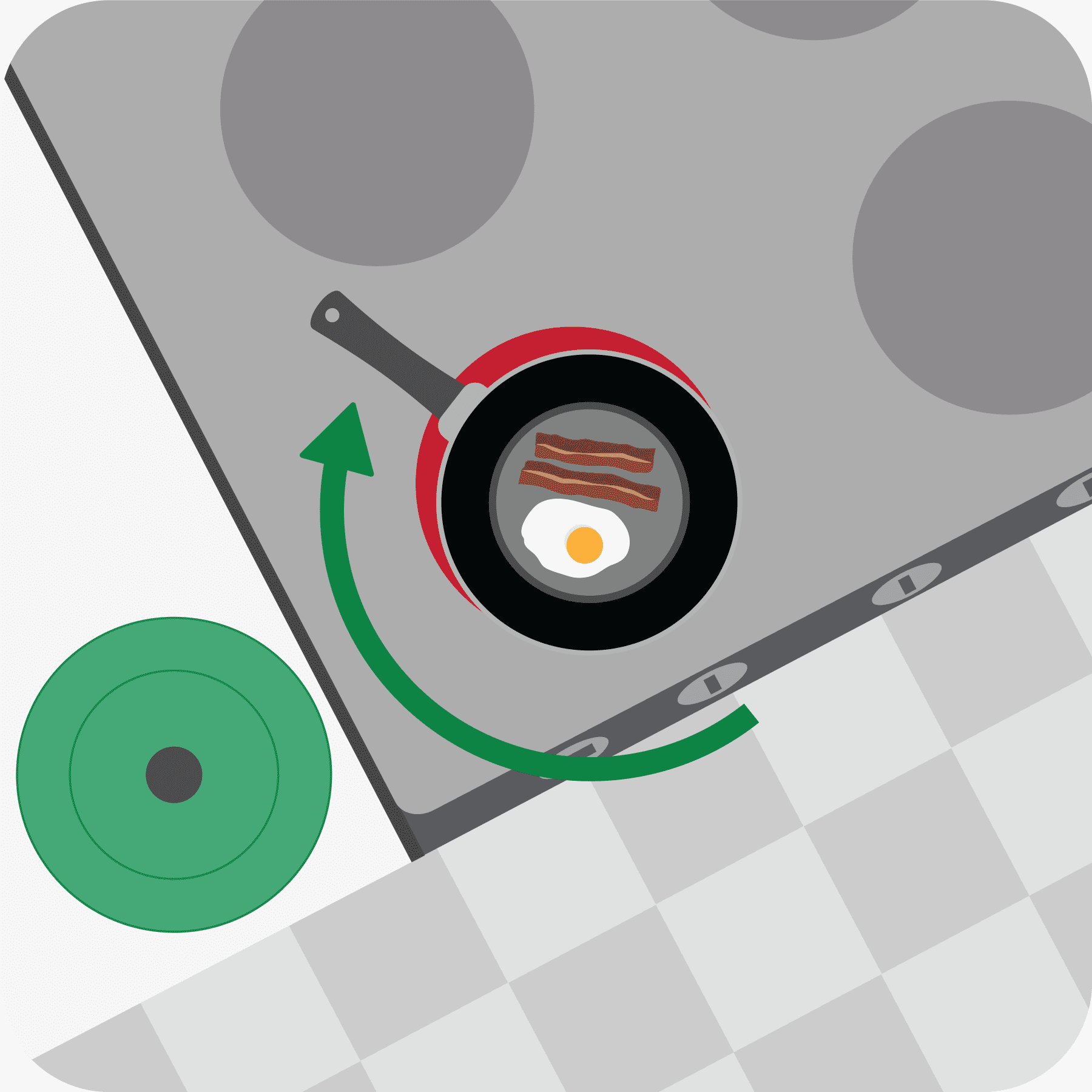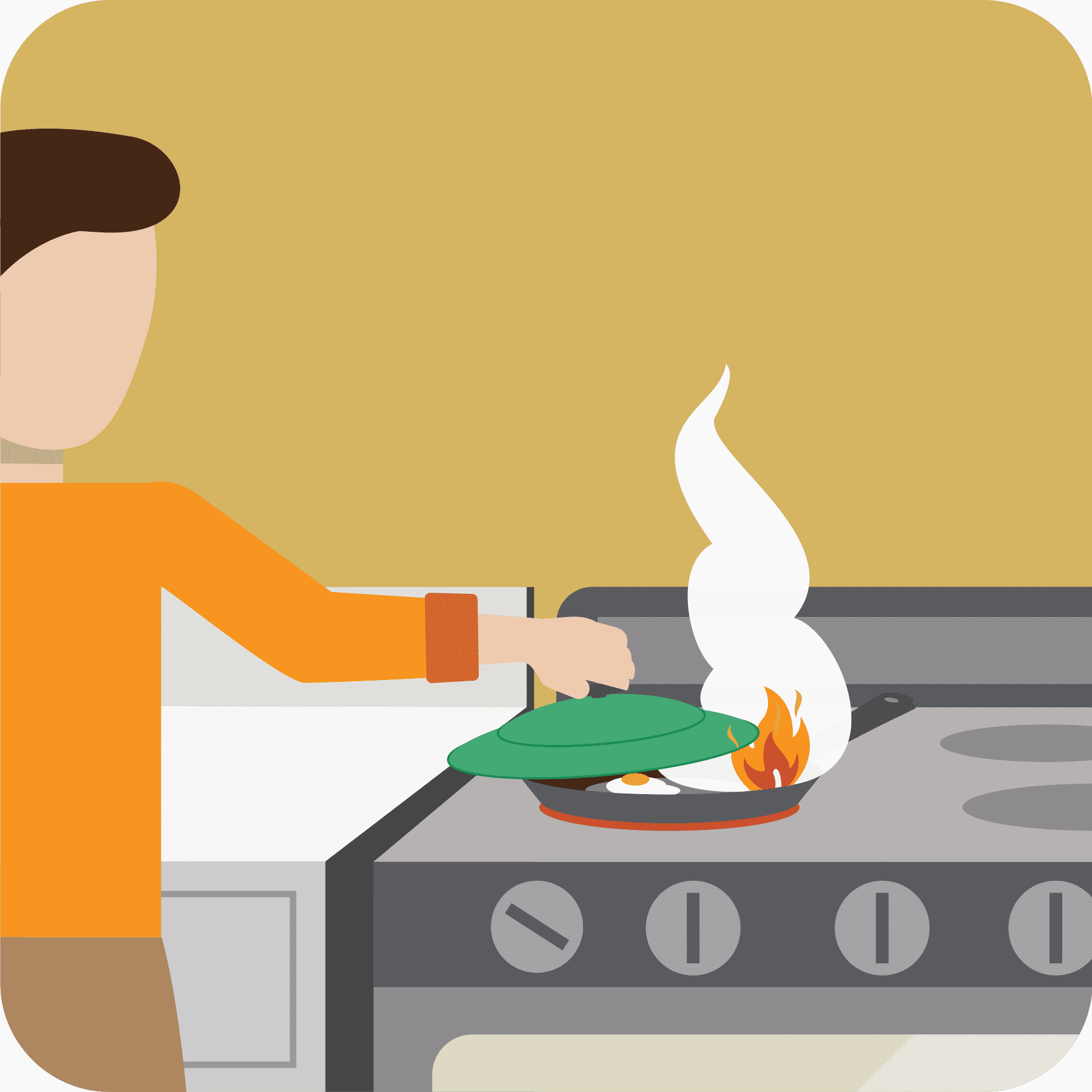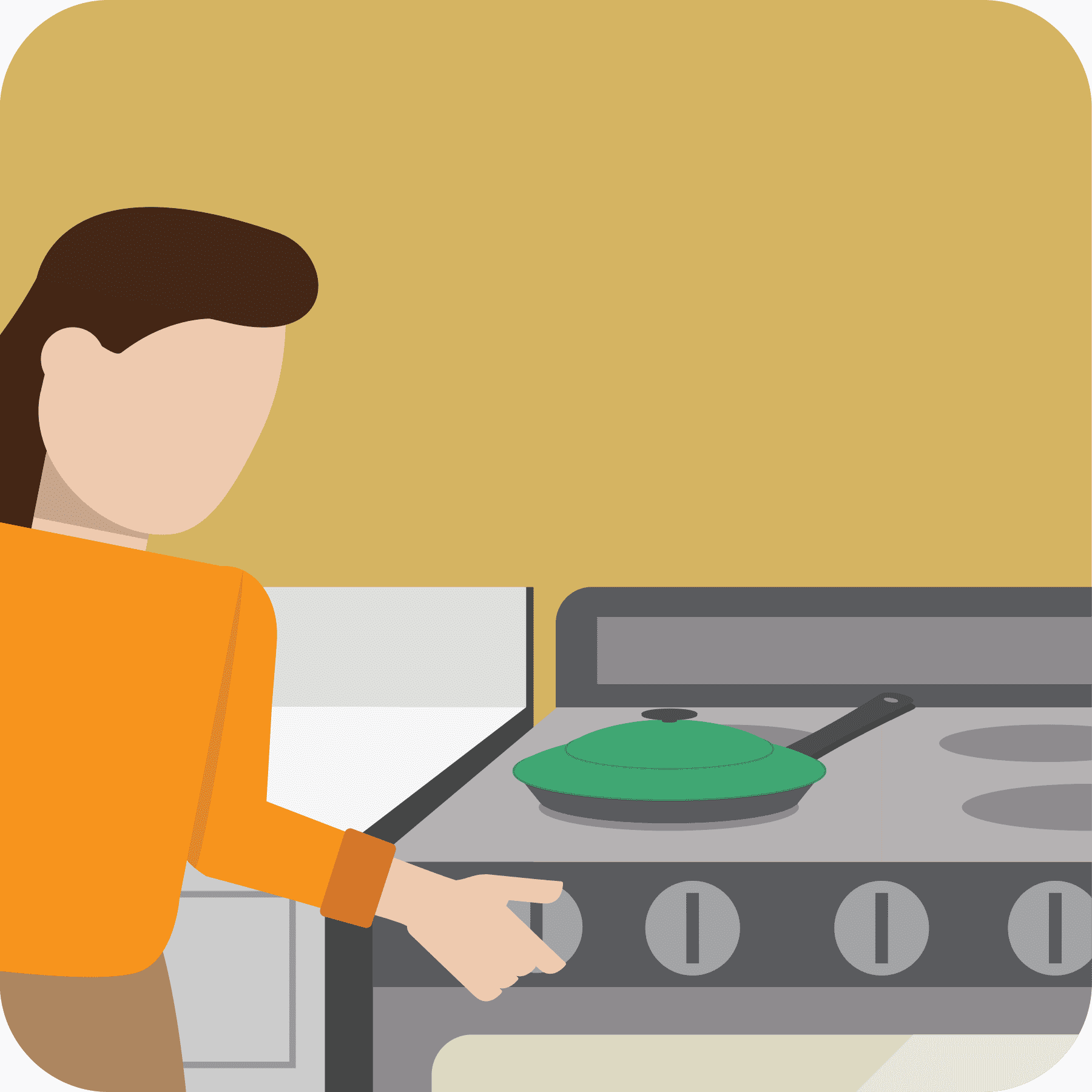 Download images
The images are displayed in the order in which they were tested for comprehension.

---
Animation
Share the animation of this pictograph on your website and social media channels along with this message:
Turn pot handles away from the stove's edge. Always keep a lid nearby when you cook. If a small grease fire starts in a pan, slide the pan lid over the pan. Turn off the burner. Do not move the pan. To keep the fire from restarting, leave the lid on until the pan has cooled.