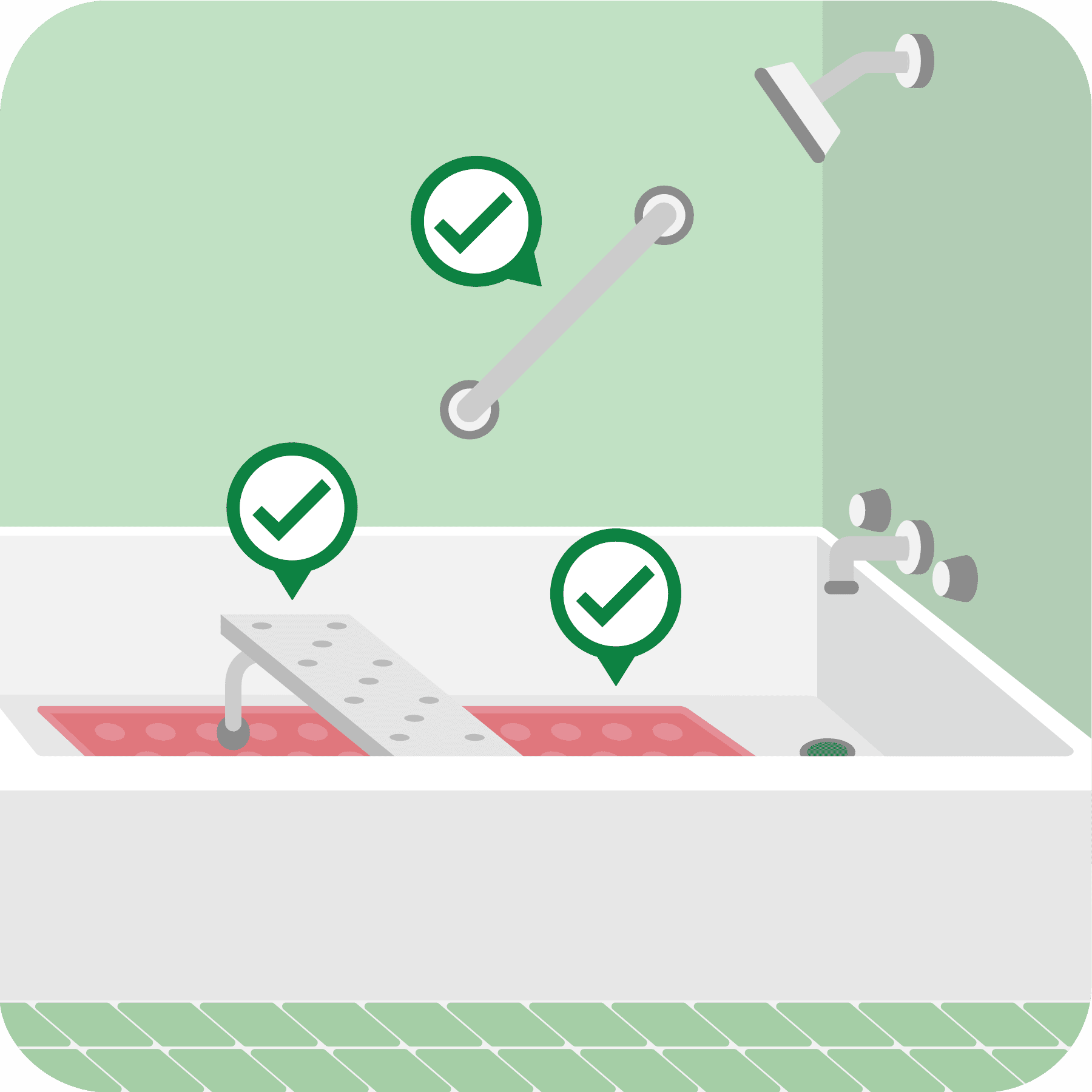 Download image
The images are displayed in the order in which they were tested for comprehension.

---
Animation
Share the animation of this pictograph on your website and social media channels along with this message:
Use nonslip mats in your bathtub or shower; consider using a bath seat. Install grab bars in your shower and tub.