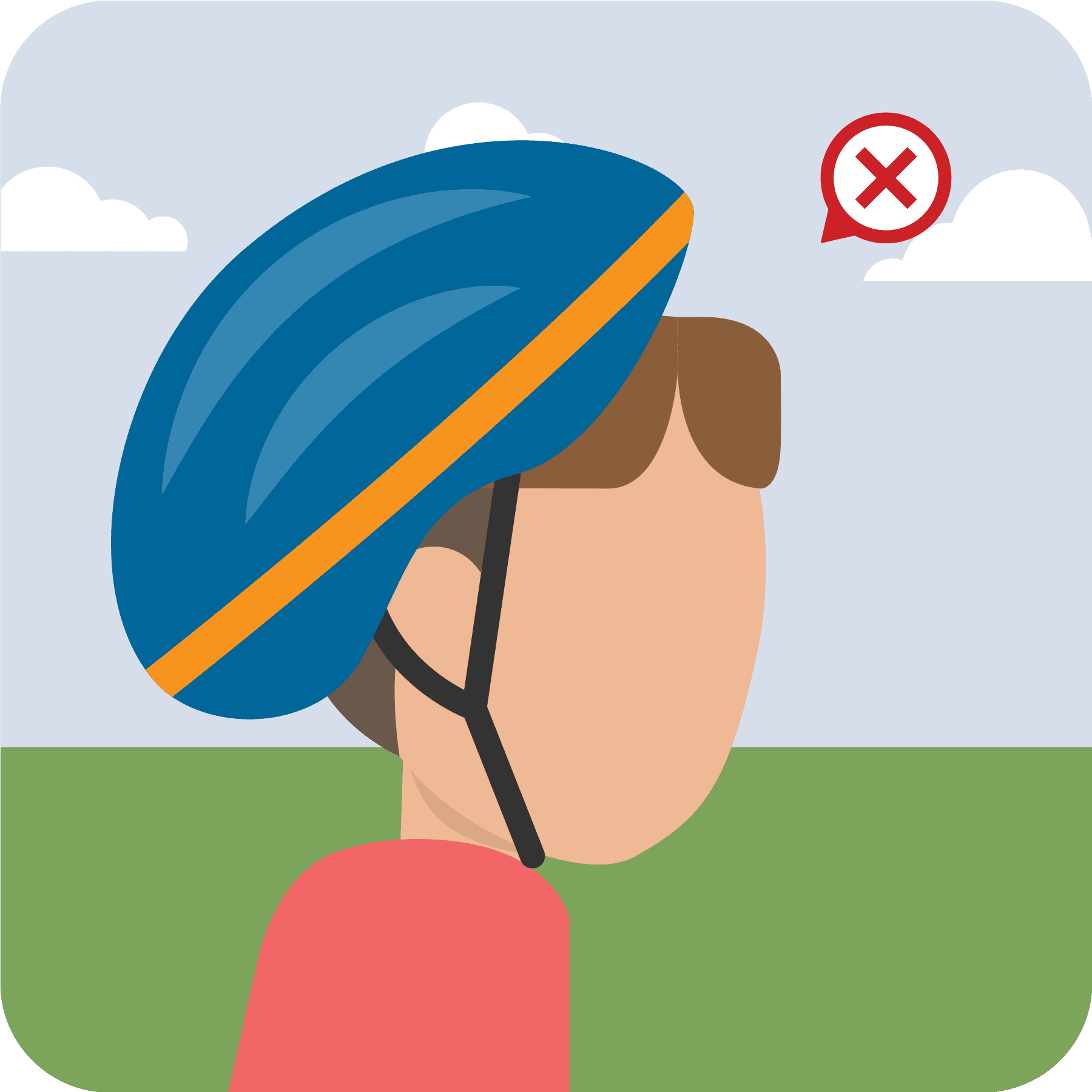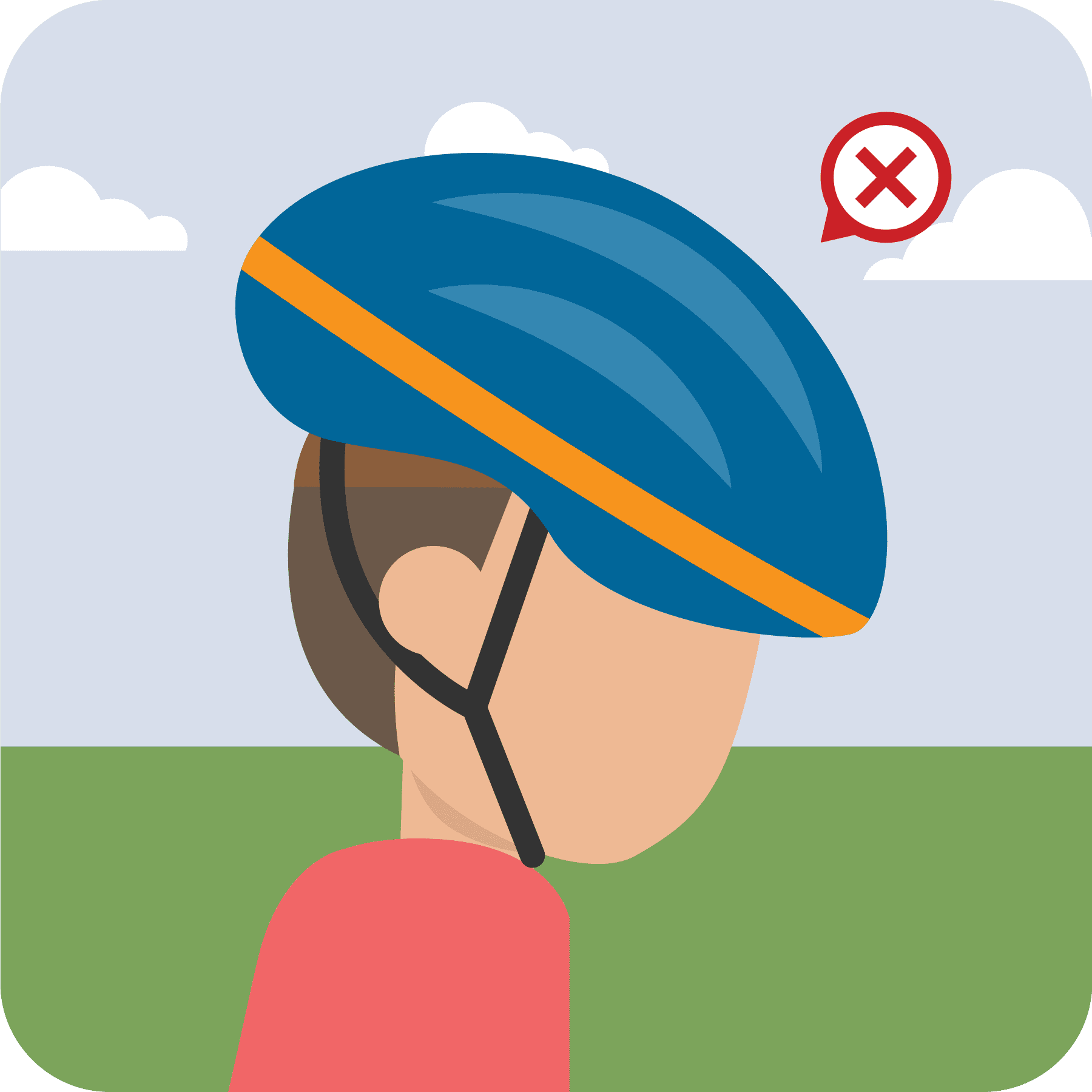 Download images
The images are displayed in the order in which they were tested for comprehension.
---
Animation
Share the animation of this pictograph on your website and social media channels along with this message:
A bike helmet should not sit too high or low on the rider's head. To check, make sure the bottom of the pad inside the front of the helmet is one or two finger widths above the bike rider's eyebrows. The back of the helmet should not touch the top of the bike rider's neck.