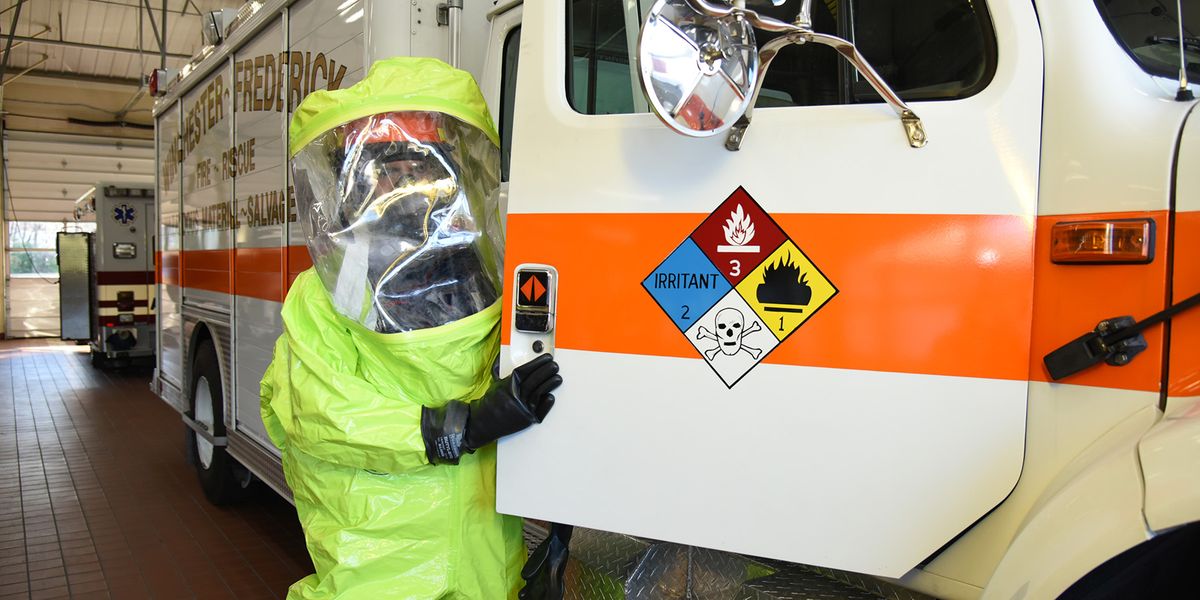 Responding to Chemical Suicide Incidents
Posted: Sept. 21, 2023
The National Institute for Occupational Safety and Health have released a safety and health advisory for first responders, "Personal Protective Equipment Recommendations for Response to Chemical Suicide Incidents PDF." The advisory provides personal protective equipment (PPE) recommendations for first responders plus response recommendations that will help agencies with planning and training for chemical suicide incidents.
What are chemical suicides?
Chemical suicides involve the use of lethal toxic gases generated by intentionally mixing common household chemicals in a confined space such as a car, bathroom or closet. The most common toxic gases produced in chemical suicide incidents are hydrogen sulfide, hydrogen cyanide and carbon monoxide.
What do first responders need to know?
First responders must understand the potential incident health and safety hazards associated with response to a chemical suicide. They also need to know the PPE and PPE support tools recommended for response.
What is included in the advisory?
The advisory offers guidance such as:
PPE recommendations for first responders to minimize the likelihood of responder exposures, injuries and fatalities during chemical suicide incidents.
Relevant national guidance and standards supporting the PPE recommendations.
Potential incident health and safety hazards associated with response to chemical suicides.
Details on the immediately dangerous to life or health environment at a chemical suicide incident and who should be permitted to enter.
Other considerations for an effective and safe response, including recommendations for decontamination, clean-up operations and training.