Fire deaths can be reduced by teaching people the basic facts about fire. When most people think of fire, it is bright; it isn't thick, black smoke that can quickly fill a home.
The increasing severity of home fires due to modern building contents and open space configurations makes it crucial that people understand the dangers of smoke and are prepared to leave their homes immediately in the event of fire.
Did you know:
Residents could have less than 2 minutes to escape a home fire once the smoke alarm sounds.
In the event of a home fire, every second counts. Use these messages and free materials to teach your community about the dangers of smoke and the importance of having a home fire escape plan.
Know the facts about fire
This video contains some simple messages to help you explain the characteristics of fire to community members.
https://youtu.be/DLrRWsLL7nU
Social media graphics to share
Share this presentation with your community to help residents be aware of smoke dangers and know what to do if they have a home fire.
Handout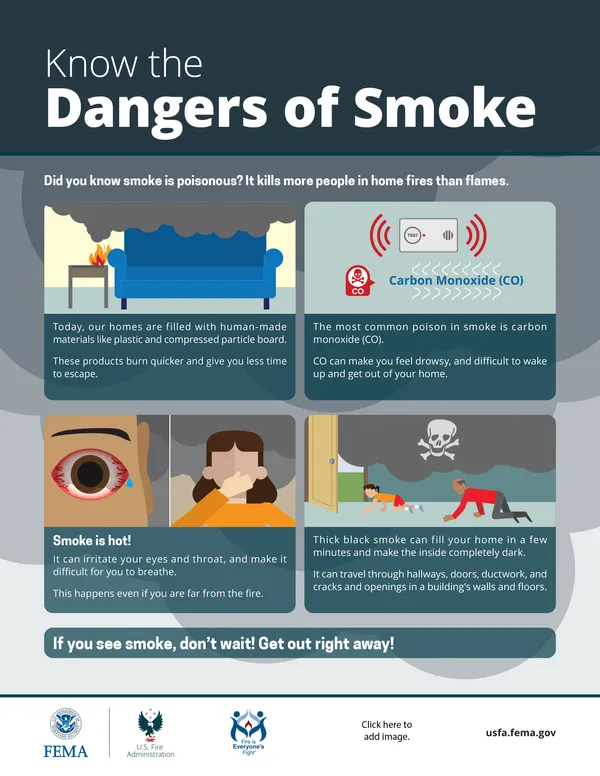 Customize with your logo
Videos to share: If you see smoke, get out right away