Ergonomics and human factors defined
"Ergonomics" can be simply defined as the practice of making the work environment safe and productive for the worker. It is aimed at enhancing a healthy relationship between humans and their working environment, ultimately reducing risk, and thereby creating a safer and more productive workplace. The process of ergonomics involves analyzing the worker, studying the tasks required and then designing an environment (processes, products, techniques) that optimizes the safety, health, comfort and performance of the worker (U.S. Department of Labor, 2018).
A "human factor" is defined as any physical or cognitive property specific to an individual or any behavior specific to humans that may influence the functioning of mechanical and technological systems. Human factor engineering is a subset of ergonomics, based solely on the relationship between the worker and his or her mechanical or technological equipment (Marras & Karwowski, 2006).
The science of ergonomics promotes a holistic approach which considers the physical, cognitive and organizational environment. Each of these components of ergonomics has a specific set of considerations. Ergonomics draws on a number of scientific disciplines, including:
Anthropology.

Physiology.

Kinesiology.

Psychology.

Sociology.

Medical science.

Engineering.
These disciplines contribute to the design and evaluation of tasks, products, environments and systems in order to make them compatible with the needs, abilities and limitations of humans. Implementing the practice of ergonomics and human factors will help to maximize the safety and efficiency of any work environment and increase the productivity of workers and their organization.
Physical ergonomics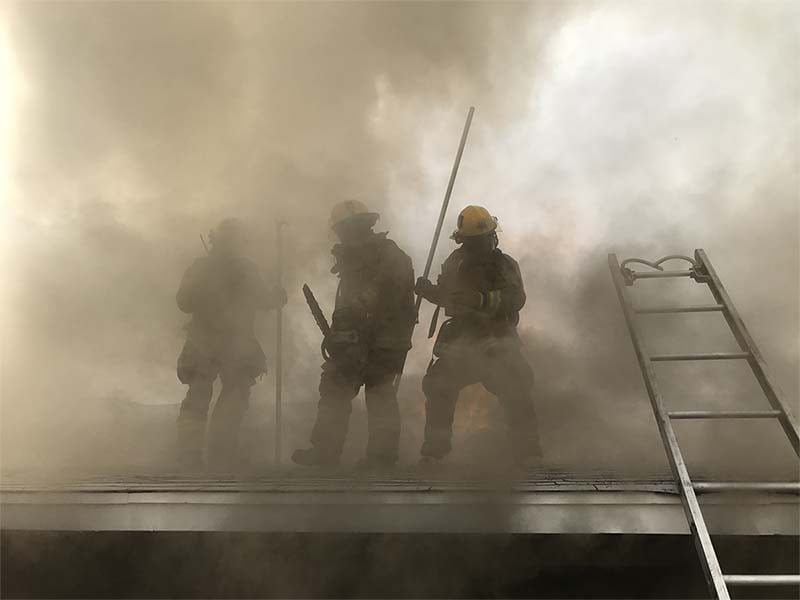 Physical ergonomics considers human anatomical, anthropometric, physiological and biomechanical characteristics as they relate to physical activity (Figure 1.3). The consequences of repetitive motion, vibration, force, working postures and the environment are the most common areas of consideration for physical ergonomics. Other factors include:
Health.

Working postures.

Handling materials.

Repetitive movements.

Work-related musculoskeletal disorders (WMSDs).

Workplace layout.

Equipment design.

Safety.
Cognitive ergonomics
Cognitive ergonomics considers human cognitive abilities and limitations while working. Mental processes, such as perception, attention, memory, reasoning, decision-making, learning and motor response, are considered as they affect interactions among humans and other mechanical elements of a system. Cognitive ergonomics include:
Skills training.

Mental workload.

Decision-making processes.

Human-technology interaction.

Work stress load.

Social stress load.

Physical training.

Education.

Fatigue.
Organizational ergonomics
Organizational ergonomics considers the structures, policies and processes of any organization. The goal of organizational ergonomics is to achieve a harmonized system, taking into consideration the consequences of technology on human relationships, processes and organizations. Examples of organizational ergonomics include:
Teamwork.

Communication.

Quality management.

Crew resource management.

Introduction of new work paradigms.

Design of working times/duration.

Work design and flow.

Telework.
Each aspect of physical, cognitive and organizational ergonomics can be applied individually, or more successfully in conjunction with one another. While these lists may appear daunting in their entirety, rest assured: addressing even one area will prove beneficial in reducing injury rates.
Participatory ergonomics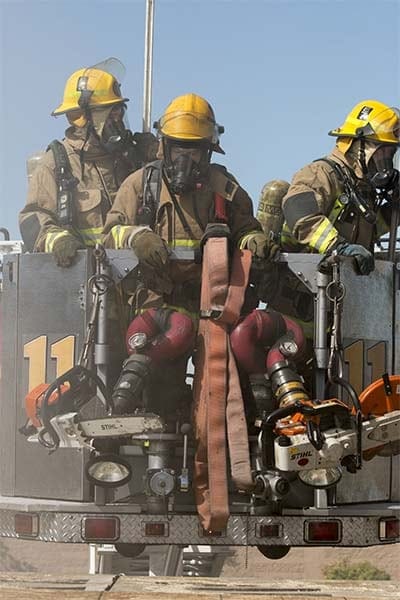 Participatory ergonomics use the expertise of the working group, capitalizing on the knowledge and experience of the workers themselves. Emergency responders are experts in their field and, provided the appropriate knowledge, skills, tools and resources, they are most suited to design and implement solutions directed toward reducing their risk of injury. Using a participatory ergonomics approach encourages personnel to be involved in identifying, analyzing, developing and helping to implement solutions (Figure 1.4). Amplifying personnel participation in the injury prevention process helps to promote engagement and commitment to the collective mission.