Reducing the risk of injury through the science of ergonomics and human factors
Emergency response personnel face an inherent risk of injury every day that they go to work. Their working environment is varied, complex, physically and mentally demanding, and often unpredictable. Combining the science of ergonomics and human factors with the study of on-the-job emergency service injury characteristics can have a substantial effect on the success of a department by reducing injury rates. Emergency service is a hazardous profession and injury prevention efforts should be priority. The overall goal for a successful ergonomics program is to reduce the risk of injuries. A reduction in risk will help to improve member productivity and job satisfaction, reduce costs to the department for medical care and staffing, maximize the longevity of careers, and assist in healthy retirements.
In order to reduce the occurrence of injuries, it is important that there exists a healthy respect for the unpredictability of the environment that firefighters and emergency service personnel face. This often unpredictable environment requires that a closer look be taken at the elements that can actually be controlled. Ergonomics is often referred to as "fitting the job to the worker." Naturally, a more physically and mentally prepared firefighter will be better equipped for a greater range of tasks that "fit," thereby reducing risk of injury. Additionally, it is important to recognize just how many repetitive tasks are performed, both on shift and while off duty, that can be controlled. By controlling these predictable and often repetitive tasks, emergency responders will innately be more physically prepared to encounter the unforeseen demands of the job.
Applying the science of ergonomic and human factors can significantly reduce the risk of injury among emergency responders. Learning to control the controllable elements leaves personnel better prepared for unpredictable and unavoidable circumstances (Figure 1.5).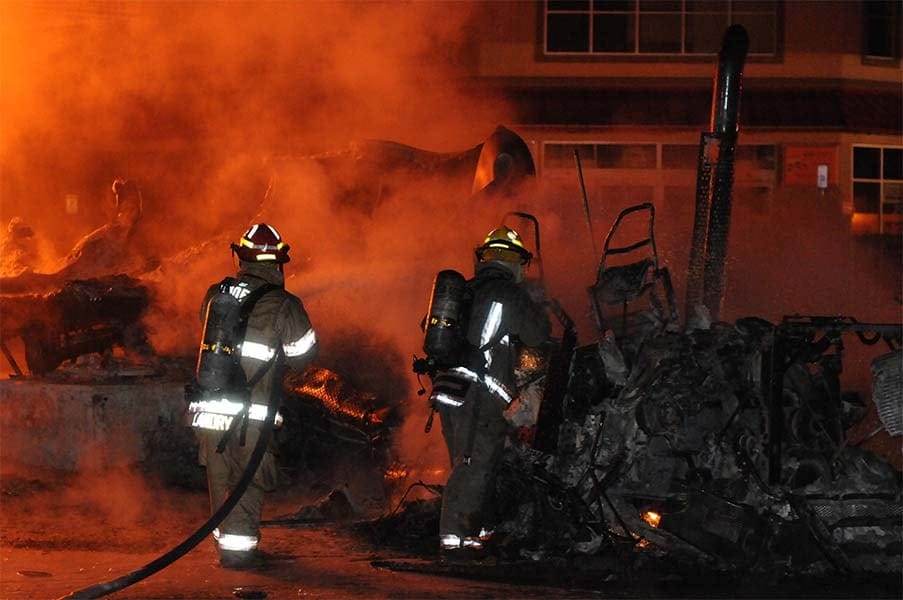 There are many interventions that can be controlled to reduce the risk of injury. Some of these include:
Awareness through education
Share injury statistics with the workforce.

Trends, prevalence, nature and cause.

Demonstration and education of correct techniques.

Lifting, bending, squatting, twisting, pushing/pulling.

Risk reduction practices introduced and maintained department wide.
Physical preparedness
Physical fitness.

Cardiovascular / musculoskeletal strength and endurance.

Flexibility and mobility.

Power, agility, coordination.

Train for functional performance, job-simulated physical training.

Industrial athlete/tactical athlete mindset.
Mental preparedness
Use available programs/peer support (FireStrong/Share the Load).

Mental repetition of safe practices.

Recognize and address mental and emotional fatigue.
Skills training
Repetition in predictable environments to produce automatic responses in an unpredictable environment.

Maintain correct and safe techniques at all times during training.

Train individually and as a crew (teamwork).
Equipment selection
Research and vet.

Provide education regarding correct technique/use, review and repeat.