Introduction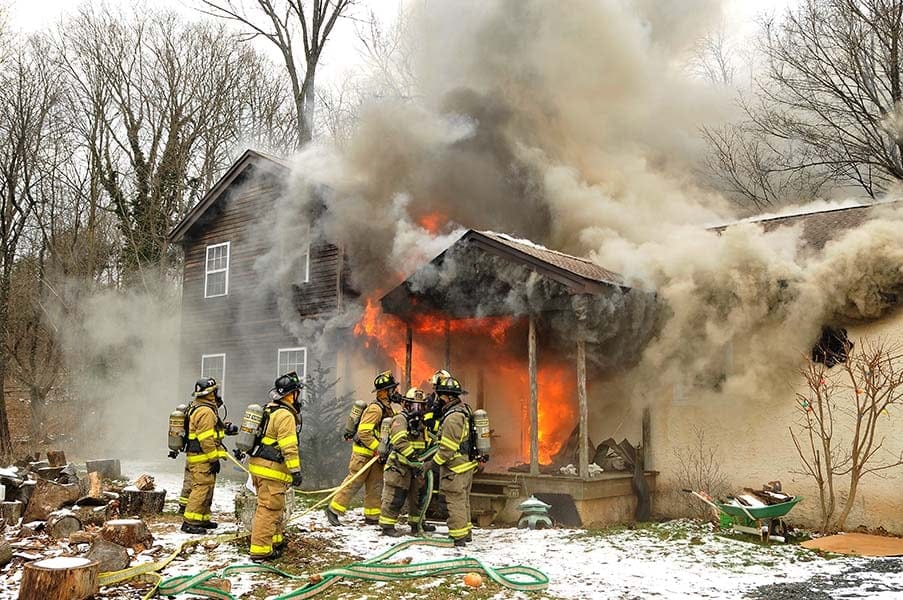 Emergency service personnel work in environments that are inherently complex, varied and often dangerous, leaving a high risk for injury in the line of duty (Figure 1.1). This risk of injury can occur while fighting fires, on the way to and from a fire or rescue, performing rescues, responding for emergency medical care, handling hazardous material incidents, and while training for the job. Every year, tens of thousands of emergency responders are injured while performing their job.
National estimates of firefighter injuries are a combination of data collected from USFA's National Fire Incident Reporting System (NFIRS) and the National Fire Protection Association (NFPA) through their "Annual Fire Experience Survey." Each year the Research Division of the NFPA publishes "U.S. Fire Injuries," a detailed account of injuries including those occurring both on and off the fireground. Studying the characteristics of these injuries can assist in identifying corrective measures that can be taken in order to reduce the inherent risks that firefighters encounter.
Annual national estimates for emergency medical services (EMS) injuries are collected by the National Institute for Occupational Safety and Health (NIOSH) which uses the National Electronic Injury Surveillance System, a national probability-based sample of U.S. hospital emergency departments. The results of these reports help to define the nature of the risks of injury for EMS personnel.
This handbook will use the results of these injury characteristics combined with the science of ergonomics and human factors to assist in providing corrective measures that will help to increase the safety of emergency responders, reduce the costs of worker's compensation claims, maximize the longevity of emergency service careers, and assist with sending personnel into healthy retirements.