Civil unrest may occur as a period of social upheaval during heightened community tension or at mass gatherings such as sporting events, concerts and political conventions. The safety risk for fire and emergency medical services (EMS) personnel responding to these fluid incidents may be elevated.
The U.S. Fire Administration and the National Highway Traffic Safety Administration's Office of Emergency Medical Services worked together to compile these best practices to assist you with your response to civil unrest incidents in your community. Fire and EMS personnel should follow the general guidance in this section to prepare personnel, the station, apparatus and the community for emergency response in a challenging environment.
Featured resources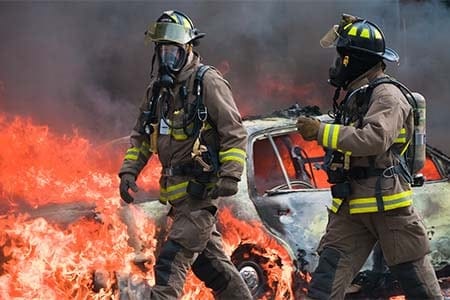 Arson during civil unrest
Review these actions for a safe response to potential arson-related fires during civil unrest incidents.