What do communities need to do after a wildland urban interface (WUI) fire?
After a fire, everyone is anxious to return to their homes and assess the damage. Talk to your communities about the importance of waiting to return until local officials have said it is safe.
There will be hot ash, charred trees, smoldering debris and live embers. The ground near their property may contain debris that is hot or smoldering and can burn them, their loved ones, pets and livestock. Water may not be safe to drink.
Messages to share
Social media cards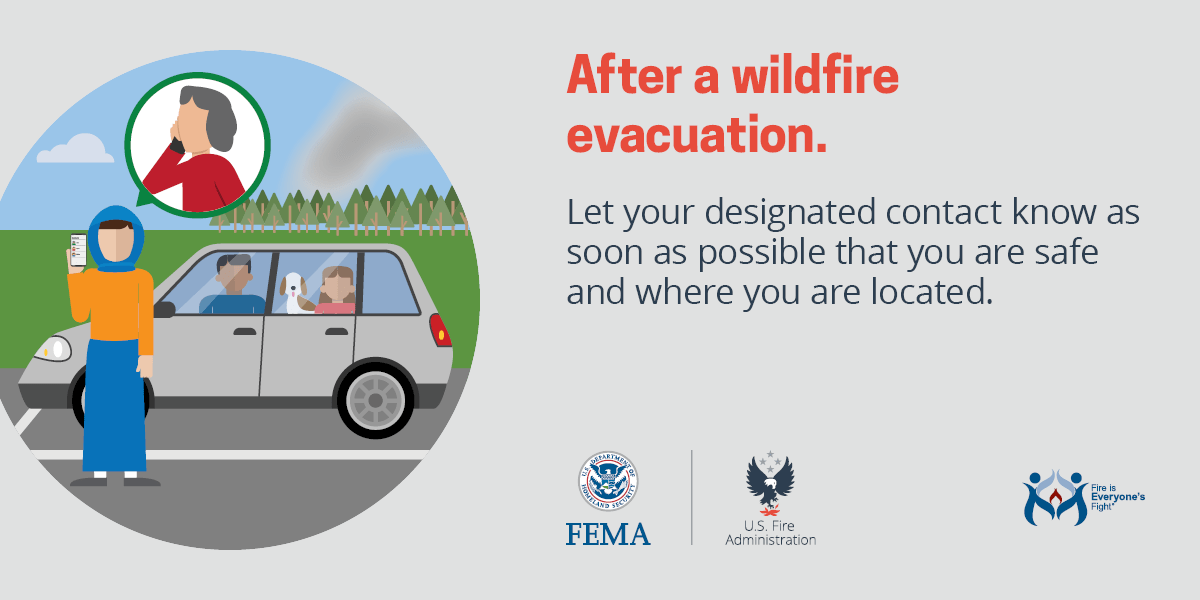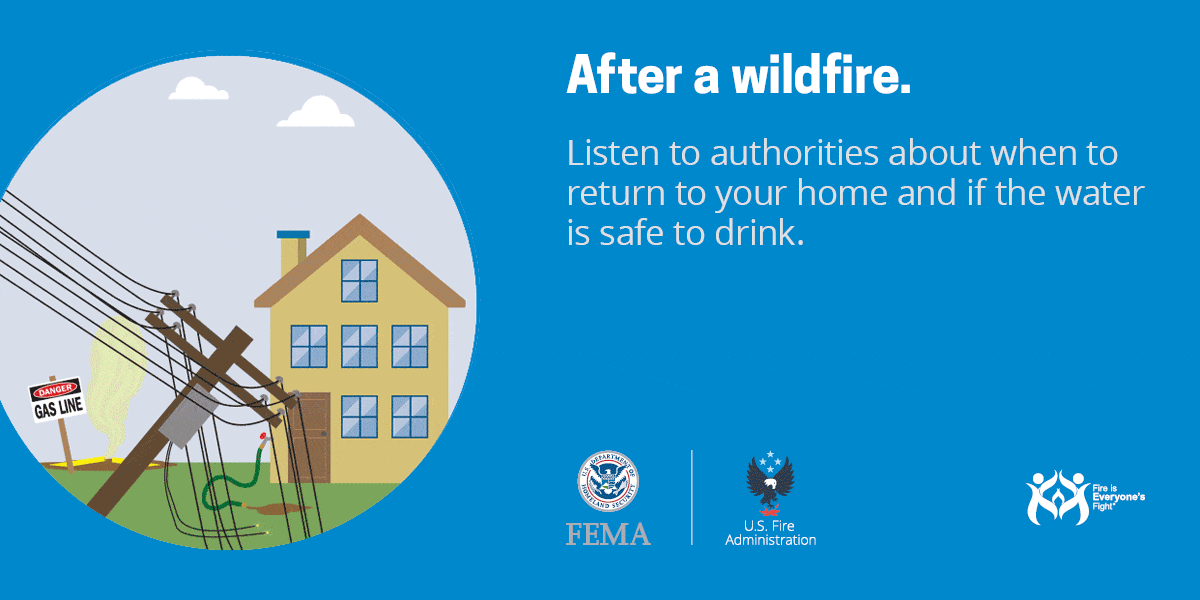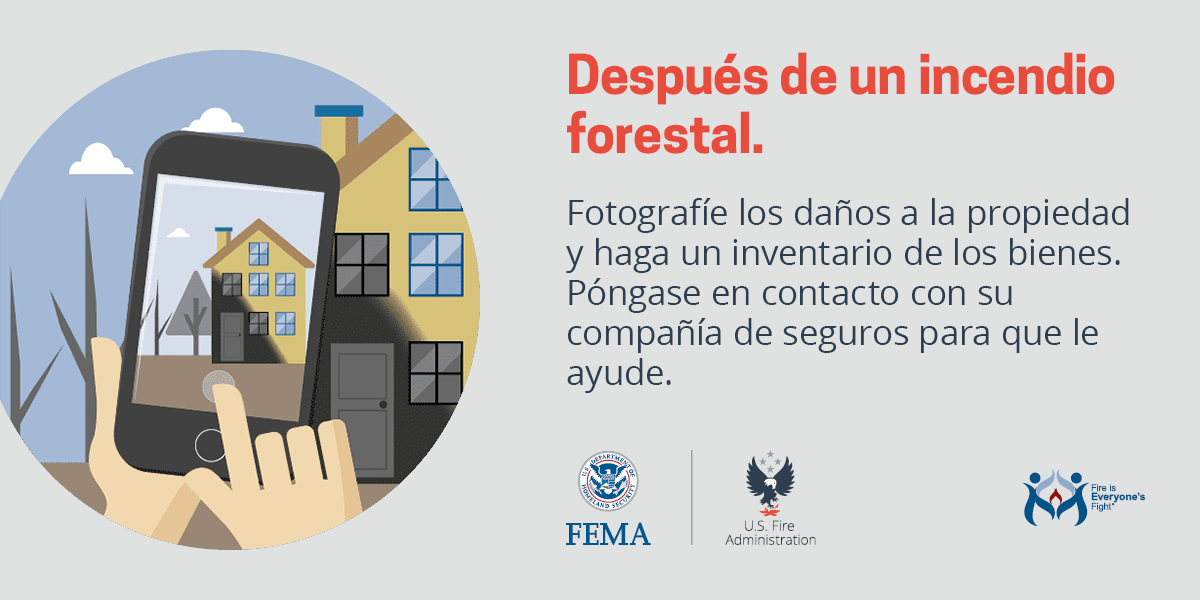 Use our wildfire safety social media card collection to share important messages with your community about what to do after evacuating from a wildfire. Available in English and Spanish.