What do communities need to do during a wildland urban interface (WUI) fire?
1.
Talk to your community about evacuation orders and instructions.
2.
Let people know how important it is to be ready to leave when asked to.
Take time to explain how fire moves.
Wildfire can be unpredictable due to changing weather conditions, topography, and type and condition of local vegetation. Remind community members that if they smell smoke or feel afraid, to get out and don't wait for an official evacuation notice.
Messages to share
Social media cards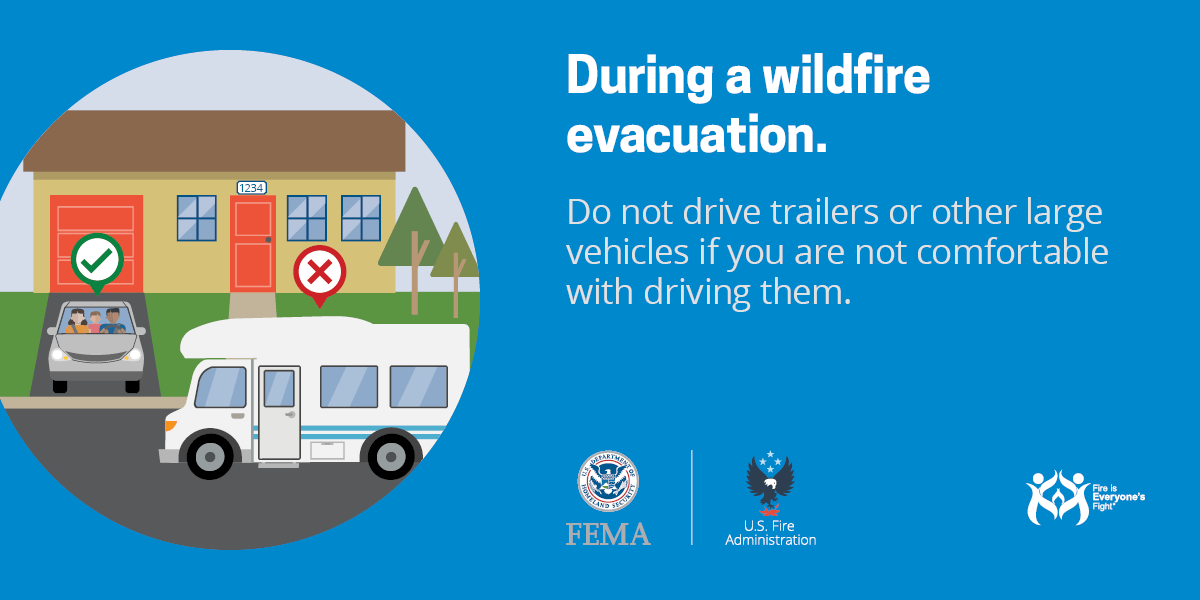 Use our wildfire safety social media card collection to share important safety messages with your community about wildfire evacuation. Available in English and Spanish.
Pictographs

Wildfires can spread to homes from blowing embers and flames.

Create a plan for evacuation. This should include knowing alternate routes out of the danger area. Have prepacked kits with essentials such as medicine, family records, credit cards and a change of clothing. Take your prepacked kit when you evacuate.
Wildfire Evacuation
This handout provides tips for homeowners to follow when evacuating from a wildfire. You can customize it with your organization's logo.