Driving
USNG: 18S UJ 0020 9664
GPS: 39°41'45"N 77°19'50.0"W
Arrive any time after 2 p.m. the day before your course starts.
Depart campus immediately after your course. Exception: courses with a next-day departure date.
Register your vehicle — even if you don't stay on campus.
Park in J or S lots (areas with yellow parking lines).
Don't bring RVs, campers or other recreational vehicles. Connections are not available.
Electric vehicle owners: we don't have charging stations. You will need to go to an offsite charging station.
Flying
Scheduling your flights
You must make your own airline reservations according to the travel reimbursement guidelines. If you decide not to use the airports listed in your acceptance email, we may limit your reimbursement.
Check the shuttle schedule in your acceptance email for airports and times before you make flight reservations.
Plan to arrive at the designated airport(s) at least 1 hour before the shuttle departure time. If your arrival time doesn't match the shuttle schedule, transportation to the National Emergency Training Center (NETC) is at your own expense.
Schedule your flight home 4 hours from the NETC departure time to allow enough time for traveling to the airport and airport security. The departure time from NETC is listed on your acceptance email.
If you can't book a flight (to the designated airport) in time to meet the shuttle, there are 2 options:
Request to travel a day earlier. You will need to provide the itinerary showing the flights that do not meet the shuttle times.
Students traveling from Alaska, Guam, Hawaii or other areas where flights can't meet our airport shuttle times should email Jo Ann Boyd to review other ground transportation options.
Shuttle service
Free airport shuttle service to/from NETC is available from the airport listed in your acceptance email. Transportation to/from NETC is at your own expense if you:
Don't provide the required reservation information.
Decide to arrive at a different airport.
Decide not to use the shuttle service.
Shuttles are not available for weekend programs and some pilot courses.
How to reserve a shuttle seat
Use the link in your acceptance letter to reserve a shuttle seat no later than 2 weeks before your course start date.
If you don't reserve a seat and space on the shuttle isn't available, transportation to NETC will be at your own expense.
We don't accept shuttle reservations by phone or email unless you are enrolled in a course within 2 weeks of the course start date. Call 301-447-1113 or email the NETC Transportation Office to reserve a shuttle seat.
Shuttle pickup locations
Shuttles are located within 50 feet of the airport door specified below, depending on airport traffic conditions. They are a FEMA coach, charter coach or a white passenger van; all have DHS/FEMA/NETC signage.
NETC airport shuttles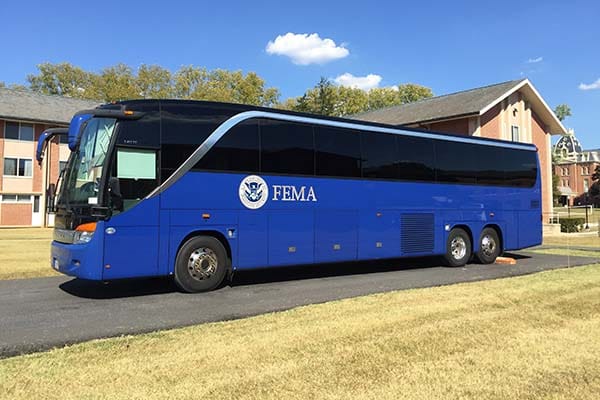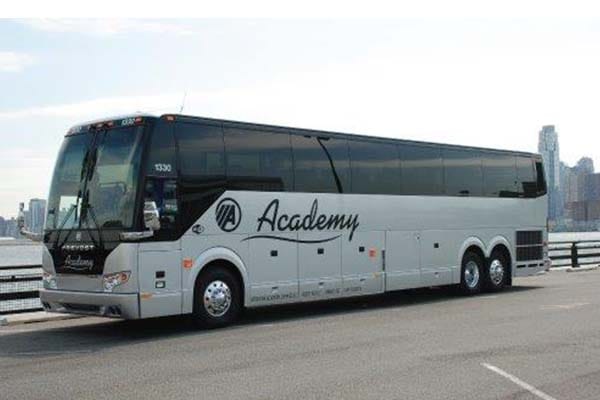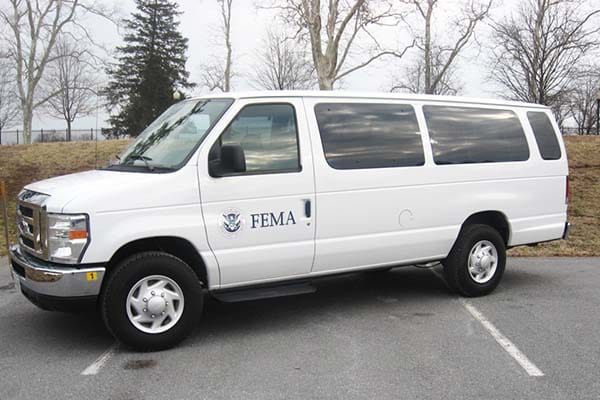 Contact the NETC Housing/Transportation Office a day before you arrive to find out which vehicle will pick you up.
Baltimore/Washington International (BWI) Airport: Location 49, lower level outside Door 16. Take the crosswalk to the outside curb.
Ronald Reagan Washington National (DCA) Airport: Terminal 2 lower level (Level 1/Arrivals level), outside of Door 3. Look for this sign: "Shared Ride Van and National Institutes of Health Bus."
If you don't see the shuttle 5 minutes prior to pick up time, please call the NETC Transportation Office at 301-447-1113 for directions.
Flight delays — Call the NETC Transportation Office if:
You reserved a shuttle seat and your flight is delayed.
You miss the shuttle due to a flight delay, and the airline won't transport you.