The relative risk of children dying in a fire is now less than the general population. Lower risk may be attributed, in part, to an increase in public fire education and prevention efforts by fire departments and other fire safety organizations.
Did you know:
In 2020, the relative risk of dying in a fire for children ages 14 and under was 70% less than that of the general population.
More child fire risk statistics
Although the relative risk of dying in a fire for children is less than that of the general population, the fire service must continue its important role in teaching parents and caregivers about how to protect kids from fire. Explore these materials to learn more about discussing fire safety with parents, teachers and other caregivers.
Messages to share with caregivers
Make a fire escape plan
It is important to have a plan when there are children in your home. Children sometimes need help getting out of the house. They may not know how to escape or what to do unless an adult shows them.
Have a plan for young children who cannot get outside by themselves. You will need to wake babies and very young children and help them get out. In your plan, talk about who will help each child get out safely.
It is important to find 2 ways out of every room in your home in case the first exit is blocked or dangerous to use.
Keep children safe from fire and burns
Some children are curious about fire. There are simple steps you can take to keep you and the people you love safer from fire and burns.
Keep children 3 feet away from anything that can get hot. Space heaters and stovetops can cause terrible burns. Keep children at least 3 feet away from stoves, heaters or anything that gets hot.
Keep smoking materials locked up in a high place. Never leave cigarette lighters or matches where children can reach them.
Messages to share with kids
---
Pictographs can help overcome literacy barriers by communicating messages with pictures. Our pictographs will help you to communicate fire safety messages to high-risk populations.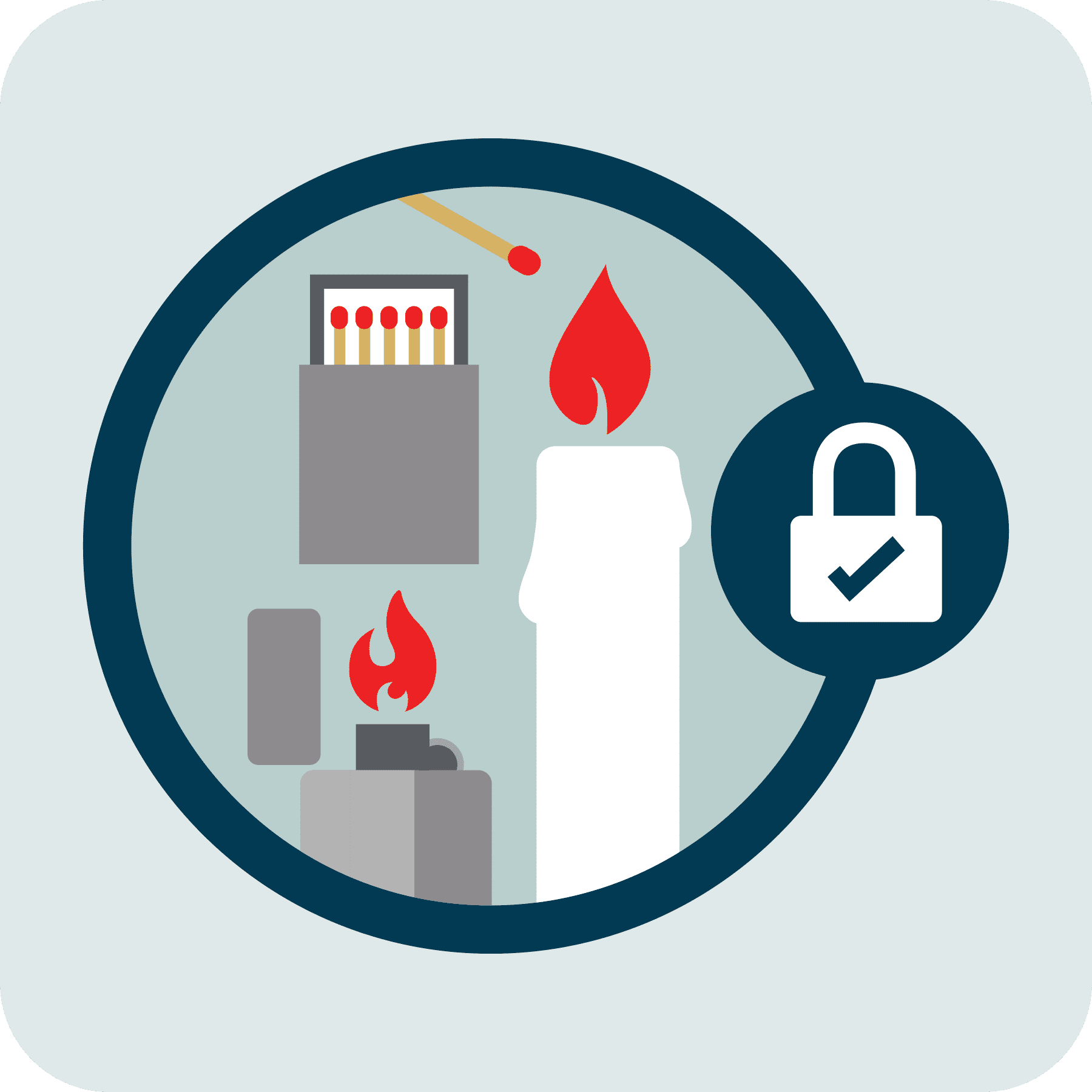 ---