For most students, the last fire safety training they received was in grade school, but with new independence comes new responsibilities. It is important that both off-campus and on-campus students know their fire risks and prevention actions that could save their lives.
There are several specific causes for fires in on- and off-campus college housing, including cooking, candles, smoking and overloaded power strips.
Did you know:
Approximately 25% of all campus fire fatalities follow a party.
Keep college students safe from on- and off-campus housing fires. Explore these materials to learn more about discussing fire safety with students, their parents, and campus housing administrators and staff.
Messages to share with students
Candles
Cooking
Electrical safety
Smoking
Messages to share with colleges and universities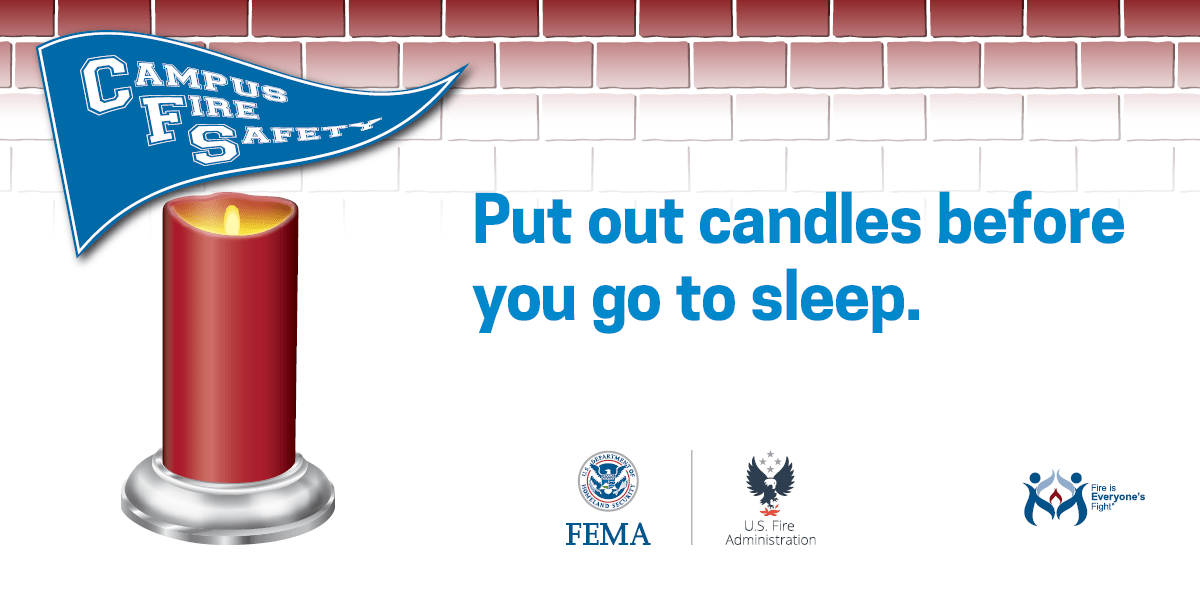 ---
Handouts
Customize with your logo
Customize with your logo
---
Videos
https://youtu.be/yMQQhMztyuw
https://youtu.be/6XF21V5YpZk