Decorating homes and businesses is a long-standing tradition around the holiday season. Unfortunately, these same decorations may increase your community's chances of a fire.
Did you know:
Almost one-third of home Christmas tree fires are caused by electrical problems.
Source: NFPA PDF
Help your fire department increase community awareness about preventing home fires during the holidays with these free fire safety and prevention outreach materials.
Messages to share
Click to copy message.
---
Pictographs can help overcome literacy barriers by communicating messages with pictures. Our pictographs will help you to communicate holiday fire safety messages to high-risk populations.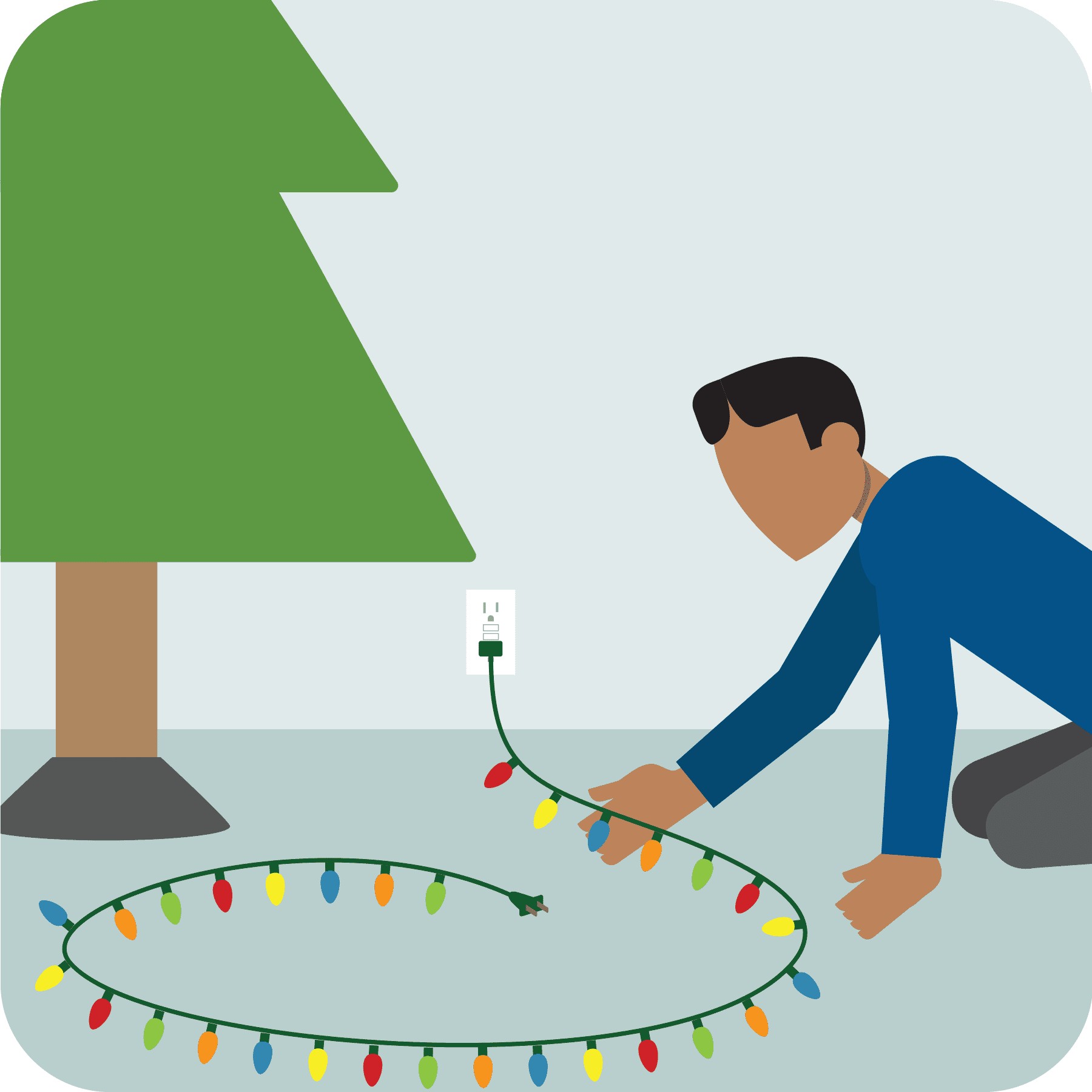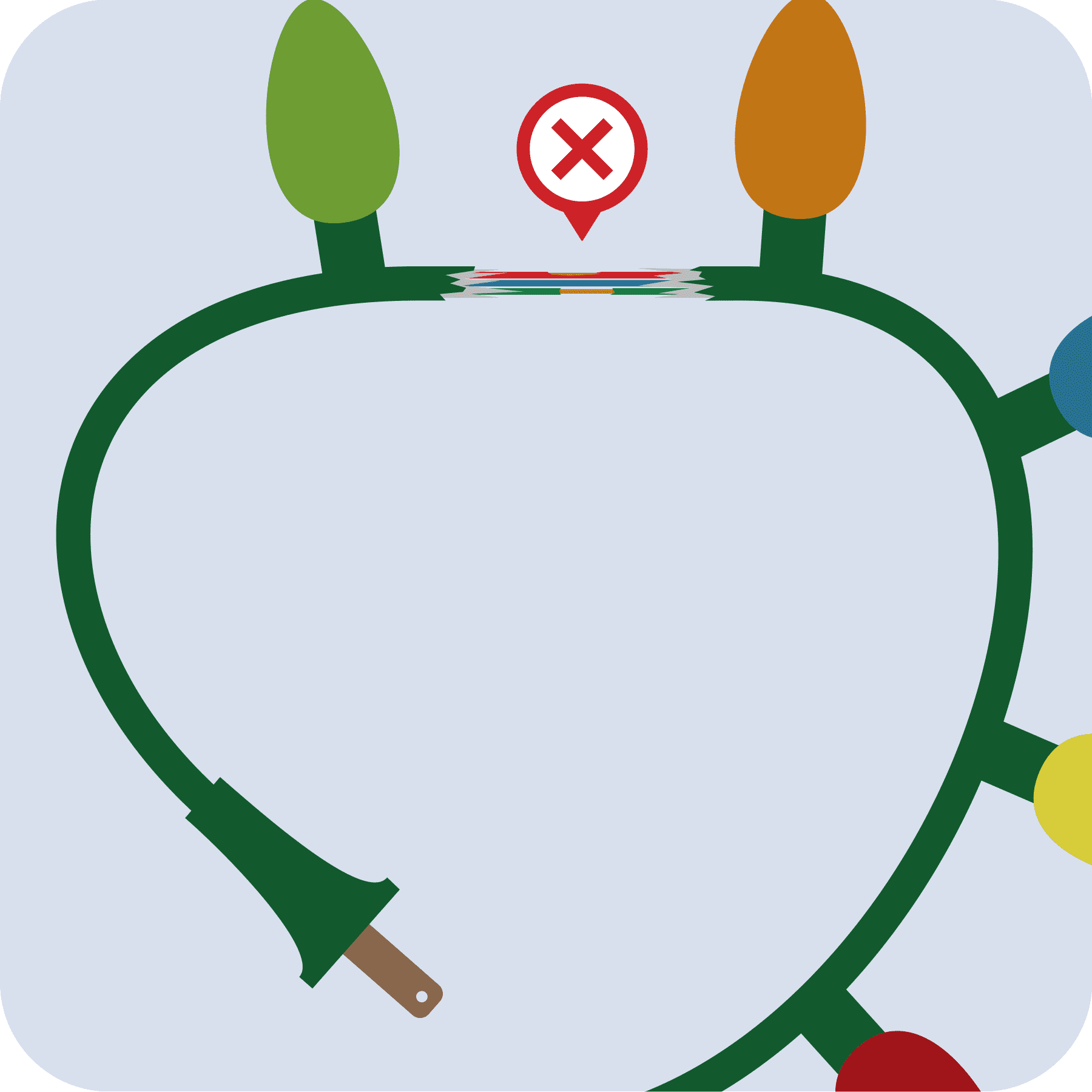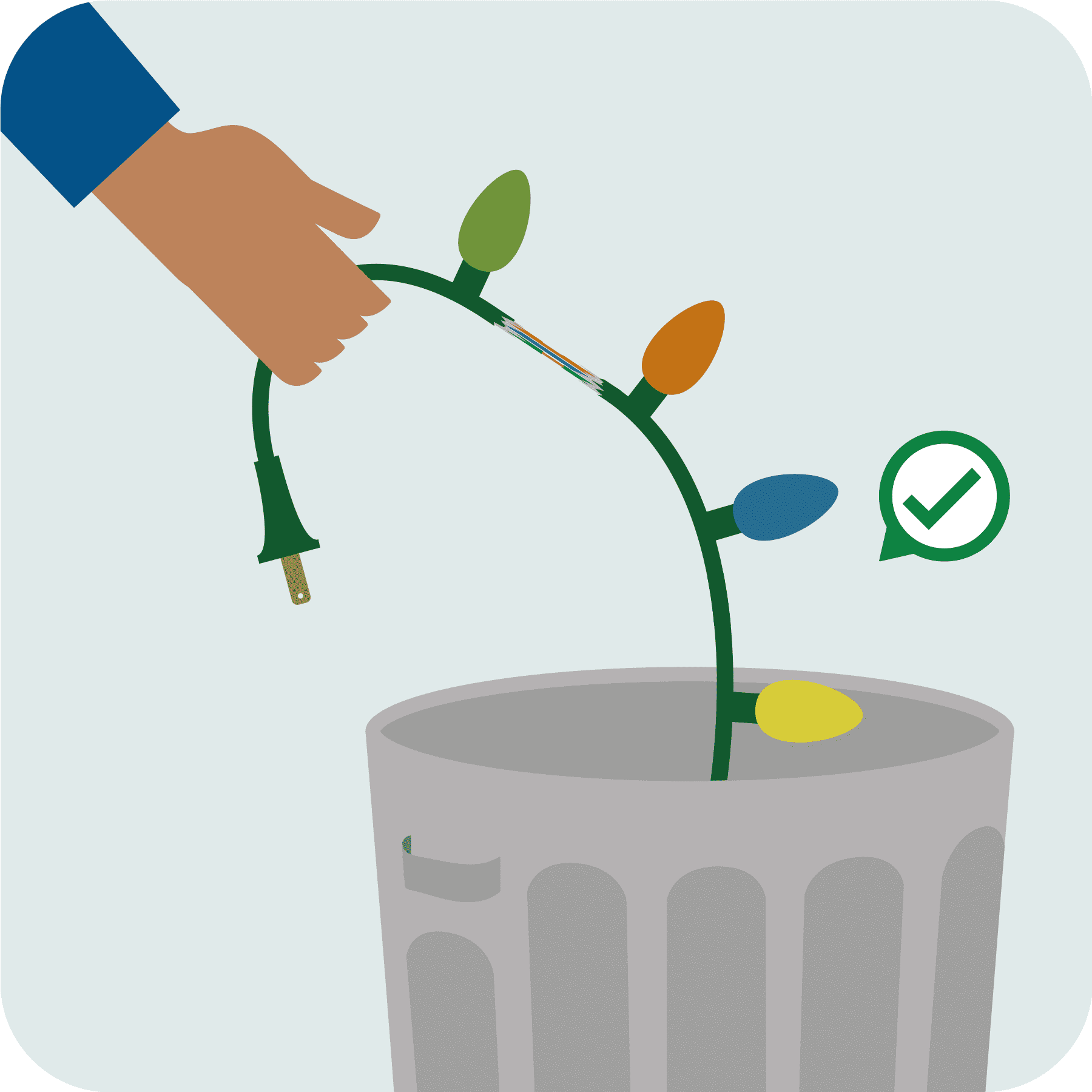 ---
Handouts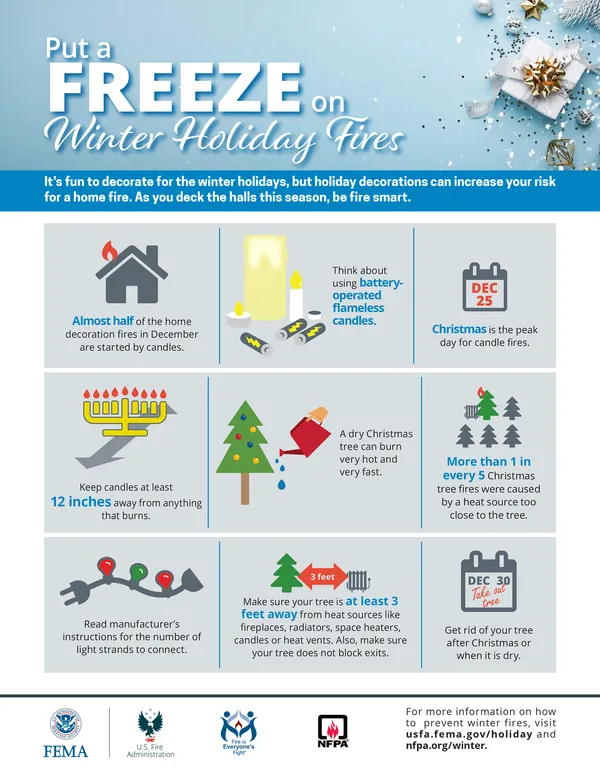 Customize with your logo
Customize with your logo
Customize with your logo
---
Video
https://youtu.be/ixPiiw81nOY
Encourage your community to be fire-safe during the holidays by sharing the tips in this short video.
https://youtu.be/26A-49Wb2F4
Fire researchers demonstrate what happens when fire touches a dry tree and a properly maintained, well-watered tree.