Important
Reminders
Check-in time is 2 p.m. and checkout time is

8 a.m.

Always display your photo ID.
Alcohol is not allowed at NETC.
Please smoke outside and only in designated areas.
Weapons are not allowed on campus.
Day
Hours
Breakfast
Mon-Fri
6:30 to 8:30 a.m.
Sat and Sun
6:30 to 9:30 a.m.
Lunch
Every day
11:30 a.m. to

1 p.m.

Dinner
Mon to Sat
5 to 7:30 p.m.
Sun
5:30 to 9:30 p.m.
Guest Services (food service contractor):

301-447-1551

Daily menu:

301-447-7200

or view menu

PDF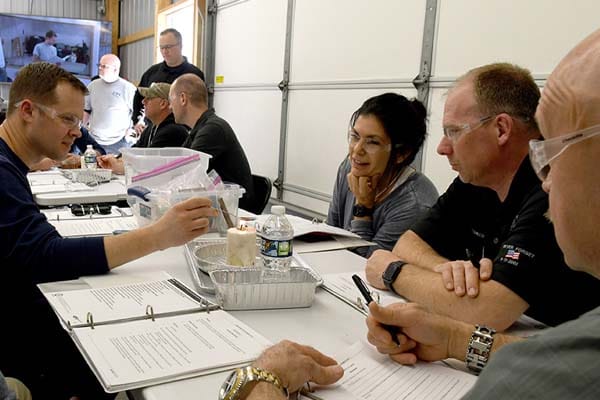 Students: Send us your on-campus photos!
Give us permission to use photos of your on-campus training experience and we'll publish them to the U.S. Fire Administration's social media accounts.
Learn how
Photo: At the NFA's Burn Lab, Fire Investigation: Essentials students from around the country work under the guidance of NFA and ATF instructors to analyze and document the properties of various materials and how they react once they are exposed to fire.